First, let's talk about YOUR team!
No matter who you are or what you do, you get 168 hours in a week. If you average 7 hours of sleep each night, that's 49 hours spent sleeping, leaving 119 hours left awake. If you work an average of 40 hours a week - you're probably above that - that's 33.6% of your awake adult life spent at work. One third of your waking life!
YOU CAN'T ARGUE WITH DATA
percentage of people stressed at work
83%
percentage of people disengaged at work
70%
percentage of people unsatisfied with their jobs
55%
percentage of people struggle to be happy
47%
Disney dwarfs that are Happy
14.3%
Success at work and in life requires more than just having the technical skills to do your job.
Yes, you have to be good at what you do. But you also have to be good at how you do it. 
If 70% of people are disengaged in something they do 33.6% of the time, something is wrong.
What We Do
WE MEET HUMAN CHALLENGES WITH HUMOR SOLUTIONS
At Humor That Works, we've worked with 250+ organizations on how to increase employee effectiveness through humor. We've delivered nearly 500 events to over 50,000 people through our award-winning, Tweet-inspiring, change-inducing workshops. And through coaching, we've helped hundreds of clients achieve extraordinary results in workplace effectiveness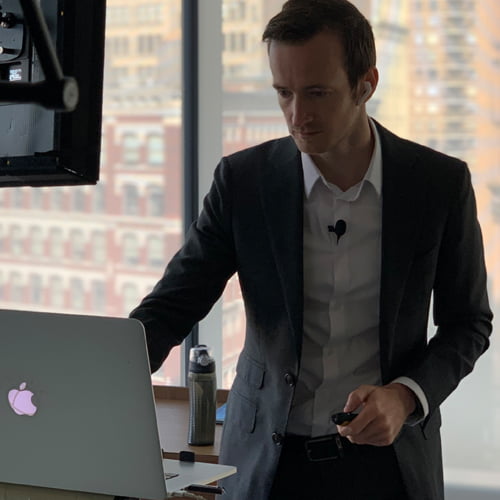 VIRTUAL
Flexible, scalable and engaging. We offer a variety of digital experiences.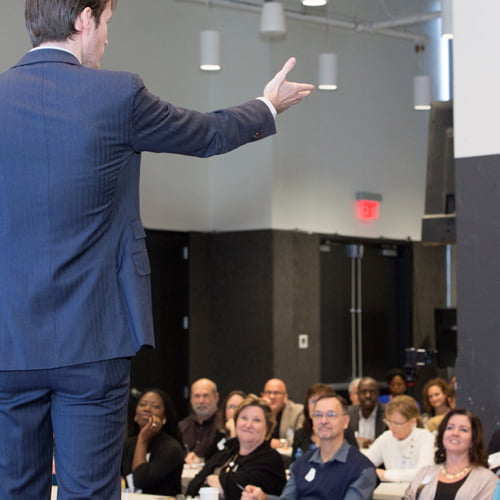 WORKSHOPS
Relevant to your work environment and needs. Don't just learn, practice.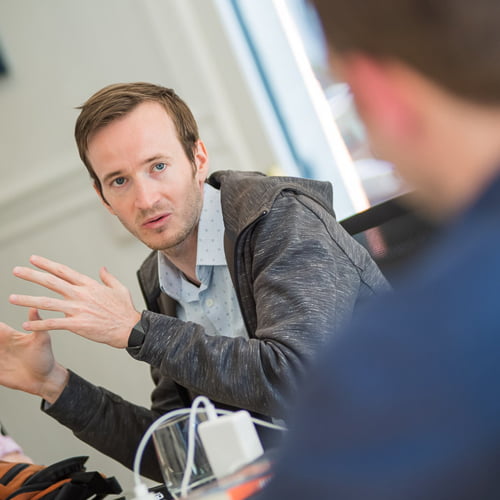 COACHING
Intimate, hyper-specific and custom tailored to your specific needs.
Who We Are
You may know us from the internet, but we're real people!
Humor That Works was founded by Andrew Tarvin (that's me, the one writing this) in 2009. Since then it's grown into a company that helps thousands of people in live events (and millions more online) every year. But I couldn't have built the company into what it is today without the help of some awesome people. These are all of the creative humans behind the scenes of Humor That Works.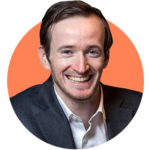 Andrew Tarvin
Andrew Tarvin is the CEO of Humor That Works. He has partnered with top organizations--including IBM, the UN, and the FBI--to solve human challenges with humor solutions. A best-selling author, Andrew has been featured in The Wall Street Journal , Inc , and FastCompany. His TEDx talk on the skill of humor has been viewed more than six million times, only half of which were his mother. He loves chocolate and tweeting puns.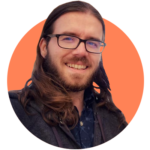 David Tarvin
Humor Professor | PhD in Rhetoric
Dr. Dave Tarvin delivers high-impact practices that enhance work and life experiences through humor and improvisation. Known as the Humor Professor, he teaches people how to use culturally appropriate humor to improve communication, relationships, and leadership in any organization. He has delivered programs at top companies, universities, and non-profits around the world.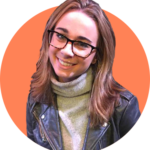 Tess Tregellas
Tess graduated from Elon University and works and lives in New York City. She has studied at The Second City in Chicago and Los Angeles and is currently studying at the Upright Citizen's Brigade in New York. She has been practicing improv and sketch writing for the past 4 years and started stand up comedy 2 years ago. She is an actor, writer, content creator. She is very excited to be a part of the team and bring humor to the workplace.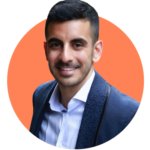 Vandād Pourbahrami
Vandād is a speaker and humor & business consultant, focused on training people to use humor to be more effective. He helps people find success by tapping into their natural personality, leveraging their sense of humor and learning ways to enjoy their work more. He is the primary humor researcher for Humor That Works and blog writer. As a speaker, he has worked with organizations such as HSBC, Shell, and the Flatiron School.